There may be affiliate links in this post.
Faithbox a Christian company that wants to help you strengthen your faith in God with our devotional and bring joy with great products from companies that do good.
We provide 3 meals to hungry kids for each Faithbox we ship!
Our original box is $20+5 sh/mo Cancel anytime. They also offer 3 mo and 1 year options with more savings.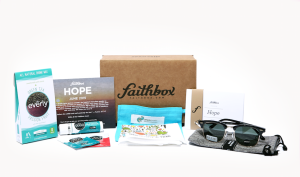 **NEW**
Faithbox launched a brand new product for kids and families – Faithbox Family is a brand new product from Faithbox that provides faith-based activities for kids ages 4-9.
Each box comes with an Activity Book with 3-4 activities and all the materials needed to complete them – plus Biblical lessons and prayers to accompany each activity. The theme for each month mirrors the Faithbox theme, but in a kid-friendly, fun way that's activity-based. To top it off, each Faithbox Family box provides three meals to hungry kids all over the world, so kids can not only learn about Jesus, but they'll be helping reach those most in need.
Faithbox Family hasn't officially launched yet, but we wanted to give our readers the chance to promote it ahead of launch – with 50% off for your audiences by using promo code FBFEarlySS! Our first boxes will ship the last week in August!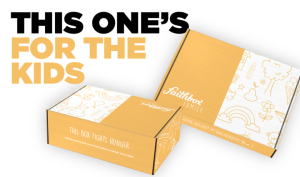 Save