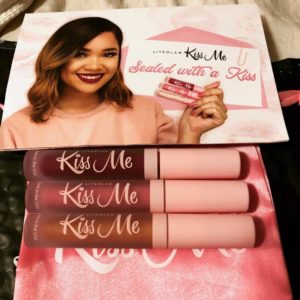 The KissMe Lipstick Club is a monthly liquid lipstick subscription from LiveGlam. Price is $19.99.mo with free shipping. You'll receive 3 new exclusive liquid lipsticks – all long-lasting, highly pigmented, and deliciously scented! Each month is a cute theme. This month is Sealed With A Kiss. The shades are:
Flirt, Valentine & Secret Admirer. I'm keeping Flirt. The other two don't suit me. What do you think?
LiveGlam also offers the MorpheMe Brush Club, PolishMe: 3 gel-like nail polishes & ShadowMe Eye Shadow subscriptions.