This post may contain referral/affiliate links.
GlobeIn revealed it's second theme for October: Beauty. What do you think? Are you in?
PRICE: $40
COUPON: Get $10 off any Artisan Box Subscription with promo code WELCOME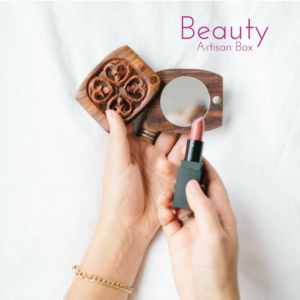 There are affiliate links in this post.
Right now, head on over to Walmart to get your own Walmart Beauty Box!
Once your account has been created, an order confirmation will be sent. You should expect your box within 5-10 days of receiving your shipping confirmation email! Once you sign up it's auto renewing. There are four boxes a year. You can cancel anytime.
**The boxes are free, BUT shipping is $5. Still not a bad deal!
Have you bought this box before? Did you like it?
I just discovered this box and I'm dying to try it! Who else subs to this? What do you think?
Emma & Chloé is a French subscription jewelry company created 3 years ago in Paris. We already have more than 7000 customers in France and we just released in the US! Emma & Chloé provides women with french fine designer jewelry delivered each month at their door for an affordable price. Our goal is to let our subscribers discover exclusive creations of French jewelry made by new, talented designers. We want to promote and reward the talent of these young, often-still-unknown designers whose pieces cost between $50 and $200. We want to offer a wide, quality choice of jewelry plus publish a trendy lifestyle magazine every month.
PRICE: $35/month Free Shipping to the US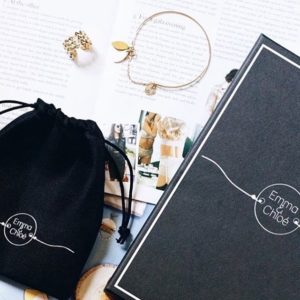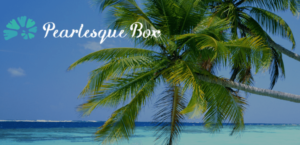 Pearlesque is now offering 3, 6, and 12-month prepay options!
Here are the savings for these longer lengths:
3 months prepaid – $115 (saves $5)
6 months prepaid – $225 (saves $10)
12 months prepaid – $440 (one box free)
And – use coupon code DENISE15 and save 15% off of any subscription plan!
Save
Pearlesque Box® is a luxe monthly subscription box that focuses on natural beauty. They only feature products that are high quality, non-toxic, organic, and contain all natural ingredients.
PRICE: $39.95 per month. Auto renews. Shipping is free in the US
COUPON: Use DENISE15 to get 15% off your first box!
PRODUCTS: Each month, there will be a minimum of 1-2 full-size products from around the world. The box may include natural skincare and/or body care. One brand will be featured each month.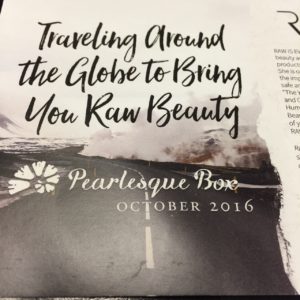 This month we are introduced to Raw Is Everything.
RAW IS EVERYTHING founder Jessica Assaf has been a beauty activist for the past ten years advocating for safer products and stricter regulations protecting our health. She is on a lifelong mission to educate consumers about the importance of product safety and discover the best safe and effective products. Her story has been featured in "The Young Activist's Guide to Building a Green Movement and Changing the World," and the documentary, "The Human Experiment." Jessica started the clean beauty blog, Beauty Lies Truth, with Alexis Krauss to build a movement of young women passionate about beauty and health. RAW IS EVERYTHING is her contribution to the movement.

RAW IS EVERYTHING is the first line of single-ingredient skincare. Jessica searched the globe to find the highest quality and most powerful ingredients extracted from plants that stand alone. She found oils that have been ancient beauty secrets for centuries but have never been available to the modern consumer in their purest form. RAW IS Everything's four premier facial oils are cold pressed, unrefined, and sourced sustainably from communities around the world. The products are shielded in custom-coated dark glass to protect the oils against sun and heat damage. It is RAW's mission to help women and men find the best single-ingredients for their skin.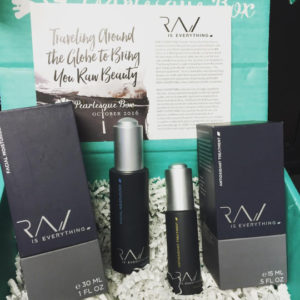 Facial Moisturizer ~ Full Size 1 fl oz $55
Main ingredient: 100% unrefined, cold pressed, wild-crafted passionfruit seed oil. Native to the Amazon and extracted from the seeds of the passionfruit, this oil has been used for centuries as a powerful moisturizing emollient. It moisturizes, replenishes and balances.
Antioxidant Treatment ~ Full Size 5fl oz $45
Main ingredient: 100% unrefined, cold pressed, sustain-ably farmed raspberry seed oil. Native to Europe, this antioxidant oil has been used as a natural remedy for centuries by the civilizations of Greece, Rome and Anatolia to protect skin against free radicals caused by exposure to sunlight and environmental toxins.
**The card explains that exposure to light and heat will quickly damage the oils so their bottles are uniquely coated to prevent exposure to visible and ultraviolet spectrum of light. It's also to minimize heat absorption. WOW!
I am already using both products. I'm not a fan of passionfruit, but the way my skin feels is changing my mind. It's only been 3 days but I'm already fascinated with how smooth my cheeks and neck are. Why have I not heard about this company before!
Is anyone else getting this box? Have you used these products? What are your results so far?
Miz D
There are referral links in this post.
Before I start, yes this is for May's chosen holidays. This is the first, maybe second box my boyfriend insists (not going to argue) that we keep getting.  I have to share this box even though the pictures do not do it justice.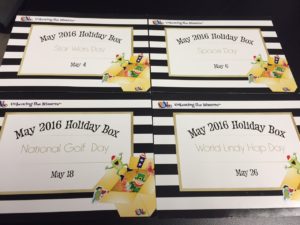 Unboxing the Bizarre ™ offers a box curated with 4 chosen dates and sends items to celebrate the wild, wacky, and just downright bizarre holidays that don't get the mainstream attention that they deserve. (aside from Twitter trends) Along with the chosen date and item, there is a card that talks about the day and gives ideas on more ways to learn more and celebrate.
PRICE: starts at $31.45 depending on length of sub.
Coupon: Use 1KIGTHANKS to get $10 off your FIRST standard holiday box.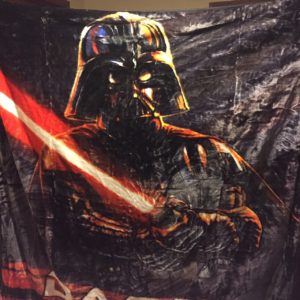 May 4 ~ Star Wars Day
May the Force be with you ~ Duke imports Darth Vader Twin (no way, it's huge) size blanket. (MSRP 44.95)
Suggested ways to celebrate: Go see a Star Wars movie, Get family members to play different characters from Star Wars, Mediate to become "One with the Force". 🙂
Cats and boyfriend are still fighting over this oversized blush cozy blanky.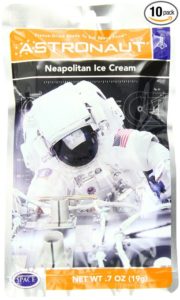 May 6 ~ Space Day
One Small Step ~ American Outdoor Products, Inc. Neapolitan Astronaut Ice Cream (MSRP 5.00) *picture is from amazon*
Ok this was really yummy! I thought it would taste like cardboard. My co-worker dared me to eat it. It had serious flavor to it. I ended up eating it before I took the picture. It melted in my mouth like mini-marshmallows.
Suggested ways to celebrate: Spend an evening under the stars, Visit a planetarium, Drink a glass of Tang.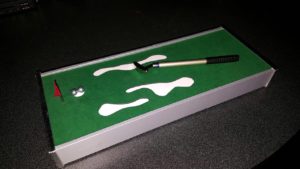 May 18 ~ National Golf Day
Fore!!! ~ Desktop Mini-Golf (MSRP 40.99) My boyfriend took this to work and it's never been seen again.
Suggested ways to celebrate: Play a round of golf, (DUH) Wear some sporty socks, Take a golf cart for a spin.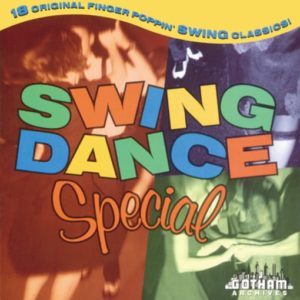 May 26 ~ World Lindy Hop Day
Dance Like There's No Tomorrow ~ Gotham Recording Artist Swing Dance Special. Vol.1 CD (MSRP13.99)
Suggested ways to celebrate: Get up and dance! Listen to some cool jazz, Make up a jazz name for yourself.
So what do you think of Unboxing Bizarre? I've been getting it every month and will share more so come visit again. 🙂
There may be affiliate links in this post.
Faithbox a Christian company that wants to help you strengthen your faith in God with our devotional and bring joy with great products from companies that do good.
We provide 3 meals to hungry kids for each Faithbox we ship!
Our original box is $20+5 sh/mo Cancel anytime. They also offer 3 mo and 1 year options with more savings.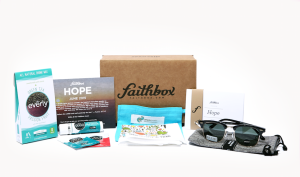 **NEW**
Faithbox launched a brand new product for kids and families – Faithbox Family is a brand new product from Faithbox that provides faith-based activities for kids ages 4-9.
Each box comes with an Activity Book with 3-4 activities and all the materials needed to complete them – plus Biblical lessons and prayers to accompany each activity. The theme for each month mirrors the Faithbox theme, but in a kid-friendly, fun way that's activity-based. To top it off, each Faithbox Family box provides three meals to hungry kids all over the world, so kids can not only learn about Jesus, but they'll be helping reach those most in need.
Faithbox Family hasn't officially launched yet, but we wanted to give our readers the chance to promote it ahead of launch – with 50% off for your audiences by using promo code FBFEarlySS! Our first boxes will ship the last week in August!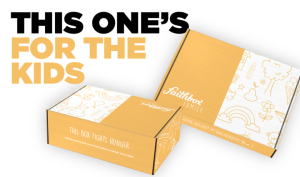 Save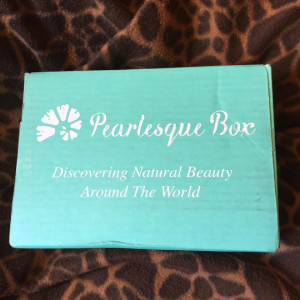 Pearlesque Box® is a luxe monthly subscription box that focuses on natural beauty. They only feature products that are high quality, non-toxic, organic, and contain all natural ingredients.
PRICE: $39.95 per month. Auto renews. Shipping is free in the US
COUPON: Use DENISE15 to get 15% off your first box!
PRODUCTS: Each month, there will be a minimum of 1-2 full-size products and 1-3 travel-size products from around the world. The box may include natural skincare and/or body care. One brand will be featured each month.
June's theme is "Your Summer Essentials" and the featured company, Farmaesthetics, is out of  Rhode Island.   With an enduring commitment to "Sustainable Beauty", founder and formulator Brenda Brock commits to skincare products that are 100% natural, utilizing time-honored recipes for skin health, and certified organic herbs, flowers, oils and grains from American family farms.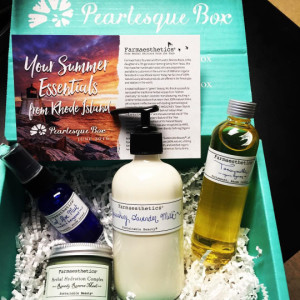 Nourishing Lavender Milk ~ Full-Size, $39 – 8oz
This  light, luscious, all-over complexion lotion, is gentle enough for everyday use on the face, yet powerful enough to use on even the driest skin conditions. Its vibrant, clean, natural fragrance is addictive, and its skin-mending properties are undeniable.
Ingredients: soy oil*, calendula, witch hazel, lavender essential oil, beeswax, lecithin, borax & xantham gum (* indicates certified organic ingredients)
BTW I'm on a lavender kick right now so I'm loving this milk!
Cool Aloe Mist ~ Travel Size, $12 1oz
This simple aloe preparation is a multi-purpose product to restore and protect the skin. Nothing heals or relieves inflamed tissue better than aloe vera and whether from sun-exposure, burns, or exposure to radiation (such as in medical treatments or laser surgery), our Cool Aloe Mist will offer instant relief as well as prevent further drying, peeling, flaking or toughening of skin tissue. Also a noted remedy for hot flashes, this herbal preparation provides immediate relief for the discomforts of hormones in flux.
Ingredients: aloe vera juice, witch hazel, lavender essential oil, bergamot essential oil & lecithin.
Herbal Hydration Complex Remedy Reserve Mask ~  Full-sized $50 2oz
This Herbal Hydration Complex is an advanced, preventative, high level treatment mask (somewhere between a luscious mousse and a cooling gel) to restore, support and maintain proper moisture levels, while eliminating excess oil and boosting skin's defense mechanisms against environmental damage. Use when skin is inflamed, irritated or imbalanced, or simply to treat skin to a calming, beautifying natural reprieve while bathing tissue in healing herbal moisture. THIS MASK IS AMAZING!!
Ingredients: shea butter*, natural beeswax, soybean oil*, witch hazel*, l-arginine, natural lactic acid (from fermented sugarcane), chlorophyll, oatmeal, aloe vera, vegetable glycerin, xanthan gum, peppermint & lavender essential oils (* indicates certified organic ingredient)
Tansynella Organic Bugscreen ~ Full-sized $18 4 oz
Tansynella is a 100% natural, highly effective, organic specialty oil for use in bath & on body to repel insects while moisturizing skin.
Apply Tansynella directly to body to ward off insects, mosquitoes & black flies.  Reapply after swim or excessive perspiration to keep the shield of protection in place. Add a few drops to sunscreen, body lotion, oils or spritzes to enhance repellant benefits. Still not sure of the smell, but it did keep buzzing things away from me.
Ingredients: sunflower oil*, tansy*, eucalyptus citriodora, citronella*, eucalyptus & rosemary essential oils, vitamin e (* indicates certified organic ingredient)
Farmaestheics offers amazing products. I was lucky enough to get another product of theirs via another subscription box.
This month's total value is $119. Remember to use DENISE15 to get 15% off your first box!
~MizD

Disclosure: Some of the links in the post above are affiliate links. This means that if you click on the link and purchase the item I will receive an affiliate commission. Regardless, I only recommend products or services I use personally and believe can add value to my readers. Read my full disclosure policy here.
This post contains affiliate links
This is a big one! Julep's End-Of-Season Sale is here! Shop Julep's lowest prices of the season before they are gone and save up to 75% on your beauty favorites! The End-Of-Season Sale lasts four days only – today through Monday, May 30th.
Here are some of their best deals of the weekend:
10 for $20 Mystery Polish Grab Bag: Fun and surprise await you with this incredible polish deal to add to your Julep nail collection. Polishes normally retail for $14 each, but with this deal each polish is only $2.
Mystery Nail Decal Grab Bag: Anything goes! Amp up your summer nail looks with a surprise assortment of nail decals.
Like any great weekend, the End-Of-Season Sale won't last long, so grab some deals today!